Learn to Be a Professional Dog Trainer
Our School for Dog Trainers Accepts GI Bill® and VA Benefits
Much of our staff is comprised of former law enforcement and military personnel and as such, the School for Dog Trainers at Highland Canine Training, LLC is proud to be eligible to accept GI Bill and other VA Benefits to assist eligible veterans and their families in pursuing a career as a professional dog trainer.
Over the past decade, we have worked with countless veterans who were looking to start a career as a professional dog trainer.  Whether you are looking to train service dogs to assist those with disabilities or police dogs to serve with law enforcement, we have a program designed for you!
Our School for Dog Trainers is different than many other programs available in the industry today.  We teach students all aspects of the dog training industry to fully prepare them for a successful career as a dog trainer.  Our program is one of immersion where you have the opportunity to not only work alongside expert, professional dog trainers everyday but to also get involved with clients as they learn to properly work with and manage their dog.
We currently offer three VA approved dog trainer school programs for veterans to choose from to ensure they get the knowledge and experience they need to be successful.
—

GI Bill® is a registered trademark of the U.S. Department of Veterans Affairs (VA). More information about education benefits offered by VA is available at the official U.S. government Web site at https://www.benefits.va.gov/gibill.
VA APPROVED DOG TRAINER PROGRAMS
Master Dog Trainer Program
Our Master Dog Trainer Program is our most popular VA approved course.  This program spans 24-weeks and covers all aspects of dog training and includes information from all of our other programs offered. Learn more about our Master Trainer Program
Service Dog Trainer Program
The Service Dog Trainer Program lasts for 18-weeks and teaches students about a variety of service dogs and the tasks that they perform.  This program takes you from selection to delivery of the trained service dog. Learn more about our Service Dog Trainer Program
Police K9 Instructor Program
Trained K9's have been utilized for decades by law enforcement and the military.  This program teaches you all facets of training these highly skilled dogs from explosives and narcotics detection to apprehension and patrol work. Learn more about our Police K9 Instructor Program.
Dog Trainer School Schedule
Our VA approved Dog Training programs are offered several times throughout the year.  Our Master and Service Dog Trainer Programs are held during our Winter and Summer Semesters and begin in January and July only.  The Police K9 Instructor / Trainer Course is offered four times per year in January, April, July and October.
Classes are held at our Canine Education Center, in Harmony, North Carolina, Monday through Friday from 8:00 a.m until 5:00 p.m.  Activities such as, group classes, private lessons and pet events are often available on nights and weekends but are optional for students to attend.
Our programs start you off in the classroom, building a solid foundation of knowledge about operant conditioning and other important techniques of dog training. Soon, you will move to our Canine Training Center for ample hands-on training with a variety of dogs. Our programs not only teach you a variety of techniques to train dogs and their owners but also teaches you the business side of being a professional dog trainer.  Our instructors are not academics, but practitioners with the expert knowledge that will help you become successful.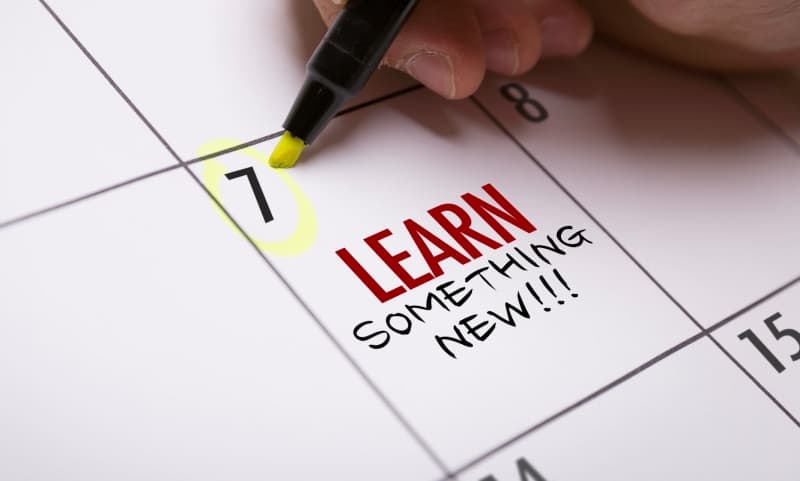 Dog Trainer School Programs that Get Results!
Our School for Dog Trainers began in 2006 and for more that a decade we have a track record of producing successful, professional dog trainers across the globe.  Our well-developed curriculum combined with extensive hands-on training is unmatched in the industry.  Our programs give you the opportunity to be involved with all aspects of dog training including police K9 handler courses, service dog visits and seminars. Whether you are looking to start your own business or begin a career as a handler or dog trainer working in the industry, our school is the best place to begin.
A great way to learn more is to take a tour of our campus facilities.  If possible, we highly recommend that you schedule a tour of our facilities and take an opportunity to meet some of our staff and instructors.  While you are visiting, you will have the opportunity to speak with an admissions specialist to discuss the process of enrollment in our programs.
Using Your GI Bill to Train Dogs
Our dog trainer school is approved to train veterans and others under the provisions of Title 38, United States Code.
Programs available to qualified veterans and family members include:
The Montgomery GI Bill – Chapter 30
Post 9/11 GI Bill – Chapter 33
The Survivors and Dependents Educational Assistance – Chapter 35
Selected Reserve – Chapter 1606
Reserve Educational Assistance – Chapter 1607
Veteran Readiness and Employment (VR&E) – Chapter 31
To check your eligibility and to apply for benefits visit Vets.gov
Visit the VA Education and Training website for more information on education benefits.
Questions about benefits? Visit the VA Benefits FAQ's page
Contact us at 800.726.7412 or email learntotraindogs@highlandcanine.com